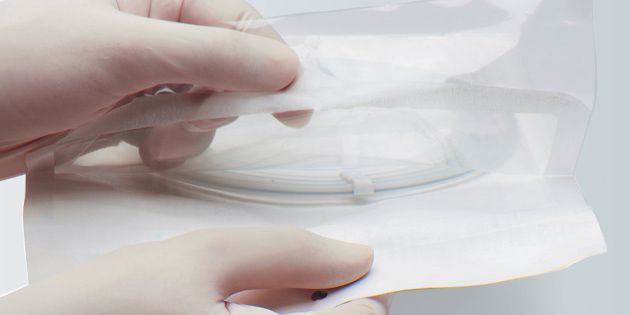 Truly one of the most important fields in the industry is that which is concerned of our health. The medical field considers many factors to ensure that the best quality products and services are provided for the people.
Most especially when it comes to packaging and labeling, the medical field has to always be one step ahead. When it comes to pharmaceutical packaging or medical packaging, the most well-known material that has been used for many years is Tyvek.
What is Tyvek?
In the 1950s, a US-based company named DuPont developed an engineered material called Tyvek. Tyvek is made up of non-directional fibers which were thinner than human hair strands. Without chemical binders, these fibers bonded using pressure and heat; they were then turned into sheets with the use of flash-spinning technology.
Main Advantages of Tyvek
The medical world has chosen to use Tyvek-based materials for the following advantages:
Tyvek has a light weight
Tyvek is resistant to wear and tears and punctures
Tyvek provides barrier against liquids
Tyvek has great resistance when it comes to penetration of microbes
Tyvek is permeable to gas and air
Tyvek allows sterilization after packaging
Packaging and Labeling
During the 1970s, there was a time when these healthcare facilities turned to using medical devices which were disposable. This was due to labor cost problems which were encountered because of the need to re-sterilize. Tyvek was then introduced to be a great material option for the packaging of medical tools which were disposable; mainly, the reason as to why Tyvek was perfect is because it has been shown to provide a really great resistance when it comes to microbial penetration compared to medical papers used back then. Because its material is permeable to air and gas, infiltration of ethylene oxide and gas happens easily; this means that sterilization could be done even after the medical device is packaged. Furthermore, Tyvek-based material is also able to resist damages which usually compromise the condition of devices which were previously sterilized. With all these important features present, Tyvek has gained a good reputation when it comes to disposable syringe packaging, medical trays and medical pouches. Moreover, pharmaceutical companies have also turned to Tyvek for help. Although greatly used in the medical field, Tyvek has also been featured in other applications such as building construction, garments and shoes and other packaging materials.
Along with proper packaging, labeling is also important for material identification. Through labeling, essential information, which healthcare professionals as well as patients should take note, are directly available. Fortunately, there have been reliable medical printers available in the industry which deals with Tyvek printing for pouches and lids.
The Importance
Of course, when we deal with medical devices and pharmaceutical drugs the top priority is keeping these medical tools safe. This is basically why in the world of doctors, pharmacies and hospitals, packaging, as well as labeling, play very important roles. Without proper packaging and sterilization, medical devices and drugs will not be effective at all. If microbes are easily able to penetrate these healthcare tools, they will become almost useless. This is mainly why healthcare facilities are willing to invest in Tyvek-based materials in order to ensure quality.
Understandably, medical and pharmaceutical packaging and labeling are important factors as these greatly determine the safety of the patients whom these healthcare professionals deal with.